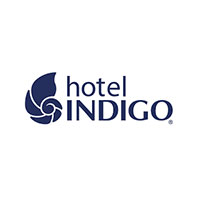 At Hotel Indigo Los Angeles Downtown, you'll experience the city's thriving creativity, urban vibe and unique multiculturalism both inside and out. As one of four towers central to downtown's new Metropolis development, we offer convenient access to a variety of entertainment, dining and shopping options, including the iconic L.A. Live complex, Staples Center and The Jewelry District. Our lobby's touchscreen neighborhood guide makes discovering local hot spots and upcoming events a breeze. Throughout the hotel, you'll find décor with floral accents that recall La Fiesta de las Flores, an event that has showcased the city's international melting pot since 1894. With neon lights that mirror world-famous L.A. nightlife, 18 Social features sweeping views of the dazzling lights that illuminate Los Angeles every night. In your room, cityscapes fill the walls, while our spa-style bathrooms were inspired by pre-Hollywood glamour and the jewelry that accessorized Golden Age cinema. No other hotel in Los Angeles provides such an immersive experience.
Please click here to see full details.
Warning!
Future Watchers is not afiliated with CDM Media. The link on their website to ours does not indicate any relationship, and appears to be intended to deceive.